THESE ARE INSTRUCTORS THAT ARE CONFIRMED FOR 2019 - Stay tuned as we complete our roster!
Gordon Stobbe ​- Seaforth, Nova Scotia - ​Fiddle
We are
so
very excited to have Gordon join the teaching staff again this year! He is likely the most highly sought after instructor and performer on the fiddle circuit these days. Never one to let the dust settle, Gordon keeps busy with a host of projects across Canada. His "Fiddle History of Canada" production is being workshopped and presented in several provinces, he continues to compose and tour, and will be releasing a new CD soon with some of the tunes he has composed with fellow musician and travel buddy JJ Guy. There is no room here to list all the accomplishments of this Canadian treasure, so check his website. But above all, Gordon is an inspiration to anyone who sees him perform, or teach, or call a square dance!
http://www.fiddlebooks.com
---
JJ Guy - Lintlaw, saskatchewan - Fiddle
It was no accident that J.J. Guy took home the "People's Choice Award" at the 2013 Canadian Grand Masters Fiddling Championship in Saskatoon in August 2013! J.J. is a beloved performer and instructor who has touched the hearts of thousands of fiddlers at fiddle camps across Canada. From B.C. to the NWT to the east coast, JJ is kept hopping, teaching and performing along the way. He has several recordings under his belt, and we are lucky to snag him for Shivering Strings this year as part of his busy touring schedule.

www.jjguy.ca
Troy MacGillivray - Lanark, Nova Scotia - fiddle
Troy comes from Lanark in northeastern Nova Scotia on Canada's East Coast. It is this small community where his family of musicians and Gaelic speakers has lived for generations after arriving from Scotland. Troy's roots-centered approach to his music (fiddle and piano) has led to six recordings, which have received nominations and awards from the East Coast Music Association, Music Nova Scotia, and Canadian Folk Music Association. In 2012, Troy received the Queen Elizabeth Diamond Jubilee Medal for his contributions and dedication to culture in Nova Scotia and Canada. Other notable achievements include the Young Alumnus Award from St. Francis Xavier University and the young tradition award from the Goderich Celtic Roots Festival. Extensive touring has allowed Troy to share his music through North America, Europe and as far as Australia. Troy continues to impress audiences around with his vast wealth of knowledge and experience both on and off the stage.

www.troymacgillivray.com

Daniel Koulack - Winnipeg, Manitoba - Banjo
Daniel brings a wealth of talent and experience to the Shivering Strings roster this year. We are very pleased to have him join our faculty, and know that he will offer a claw hammer class that will take his students to the next level in their playing, regardless of what level they are at. He is a highly sought after instructor, and a world class musician, who has many recordings to his name in a number of genres, including klezmer music, world music, and traditional old time music. In 2015, Daniel released a new CD with his long time fiddle buddy, Karrnnel, and the soulful vocals and guitar playing of Joey Landreth of Bros Landreth.

http://danielkoulack.com
Powered by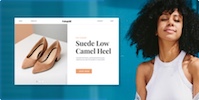 Create your own unique website with customizable templates.